Royal Farms is a regional powerhouse in the convenience store industry and our continued growth presents our employees with tremendous opportunities for a rewarding career and advancement opportunities. We're looking for customer-oriented, passionate individuals who support our mission to delight customers in a way that creates loyalty. Whether you join us as a part-time associate, store leader, or a member of our corporate staff, you'll be a part of a team that strives every day to give our customers the best experience in the industry. 
Company History
---
The Royal Farms legacy began in 1959 when its parent company, Cloverland Dairy, opened its first "White Jug" store in Baltimore, Maryland. At the time, home delivery of milk products was being replaced by the availability of these products in large grocery stores. The "White Jug" store was a convenient location for customers to pick up the dairy products that had formerly been delivered to their homes. Over the years, the stores began selling other convenience items to their customers. As the industry evolved, the name changed to Royal Farm Stores, and then to Royal Farms.
Today, Royal Farms has become a regional powerhouse with over 240 stores in Maryland, Delaware, Virginia, Pennsylvania, West Virginia, and New Jersey. Royal Farms has developed its own brand of quality fresh foods, while continuing a tradition of selling dairy products, core convenience items, and fuel products.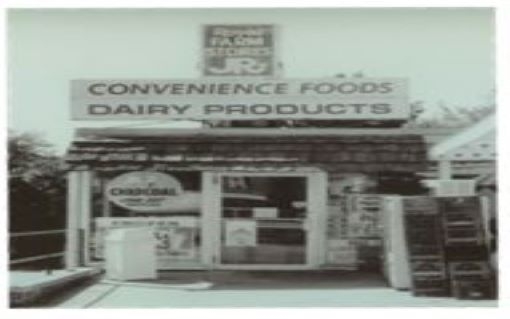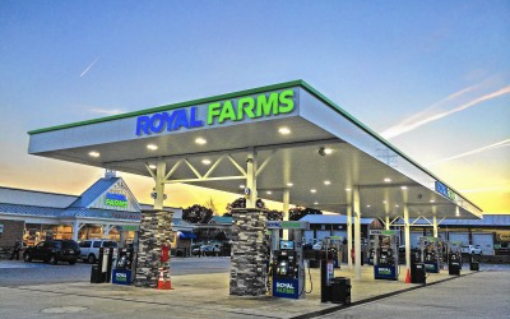 Culture
---
Royal Farms is filled with energetic, creative, positive, hardworking team members who bring out the best in each other day in and day out. We adhere to our Core Values while having fun, working hard, and celebrating each other's successes. If that sounds like you or someone you know, click on the "Apply Now" link above for your position of interest. We're always looking for the best of the best!
Join us and you'll be joining a company that has received the following awards:
Best Mid-Sized Employer (2017, 2018, and 2022)
Best Employer for Diversity (2019)
Our Mission: Delight Customers in a Way That Creates Loyalty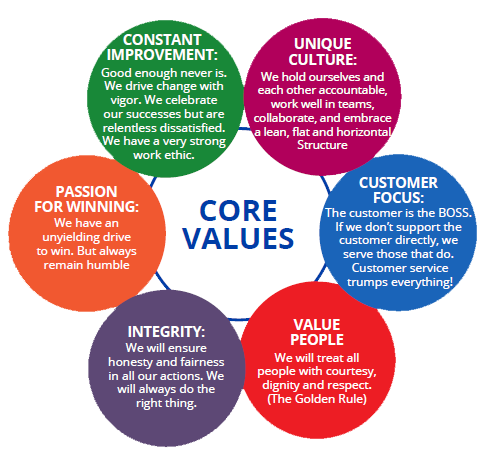 Royal Farms Employee Spotlight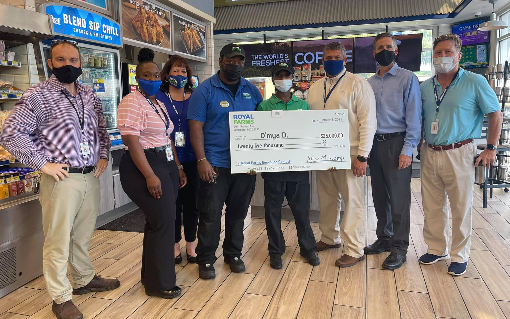 D'Mya has been employed with Royal Farms for just over one year, she works as a Customer Service Leader at one of our Baltimore locations. D'Mya was hired as a Customer Service associate and was promoted after being employed for 8 months.
Congratulations to D'Mya for winning our employee giveaway! Every employee in good standing was eligible to receive entries into the sweepstakes. She was able to choose between either $25,000 cash or a 2021 Ford Mustang or Edge SUV.
D'Mya took the cash option and she said she plans to use the money to help her mother move into a better house.
Whether you are looking for a part-time job or a rewarding career, Royal Farms has many opportunities available.  Our promote-from-within mentality provides our associates numerous opportunities for advancement.
We offer a comprehensive training program that will set you up for success as you move up the ladder. We have recently introduced our new virtual Royal Farms University sessions to assist our leadership teams in their career development.
Click on each position below to see which one is best for you!
Customer Service Associate
The Customer Service Associate is responsible for delivering exceptional service to all of our customers. They will perform many duties throughout their shift and must be able to thrive in a fast-paced environment
General Duties
Cashier
Food Preparation
Stocking
Cleaning
Key Requirements
Customer Focused
Enjoy working with people
Follows rules & procedures
Shift Leader
The Shift Leader is responsible for store operations when a more senior manager is not present. This position is an entry level position and can be either full or part time. This postion is also great for someone that has the need for a flexible schedule.
General Duties
Ensure team is providing exceptional customer service at all times
Ensure all products are made to specifications and service times are within standards
Coach employees on standards and procedures
Complete daily walks and inspections
Key Requirements
Outstanding customer service skills
Ability to multi-task
Proven desire & ability to follow all standards
Customer Service Leader
The Customer Service Leader (CSL) is responsible for full store operations in the absence of a more senior leader. The CSL will support the Store Leader in controlling costs, checking in vendors, and assisting customers.
General Duties
Provide coaching and direction to employees
Drive our mission by providing great customer service
Ensure all employees are following our rules & procedures
Key Requirements
Outstanding customer service skills
Proven ability to lead and direct a team
Organized
Open availability
Food Service Leader
The Food Service Leader (FSL) is responsible for managing all aspects of our food service operations.  The FSL manages the food service team and ensures that all food is produced to standards while maintaining all cleanliness and safety protocols.
General Duties
Ensure adherence to all food service standards
Complete food safety checks as required
Supervise day to day tasks of food service team
Provide outstanding customer service
Key Requirements
Passion for making and serving great food
Proven ability to follow procedures & provide great customer service
Stong leadership ability
Open availability
Assistant Store Leader
The Assistant Store Leader (ASL) is responsible for leading the store operations when to Store Leader is not available. The ASL will assist with hiring and training of new Associates and will support the store leader in ensuring that all policies and procedures are being followed.
General Duties
Hiring and training
Coaching and development of Associates
Ensuring 100% customer satisfaction
Execute all marketing & food service promotions
Maintain cleanliness and safety standards
Key Requirements
Outstanding customer service skills
Teamwork
Ability to multi task
Proven leadership skills
Accountability
Open availability
Store Leader
The Store Leader is responsible for the overall store operations. This person will maximize store profitability by building a great management team and ensuring that our procedures are followed at all times. They have full oversight of hiring, training, and ordering for their location.
General Duties
Hire, train, and manage all Associates
Deliver service to our customers in a way that creates loyalty
Maximize sales and profitability through execution of sales & marketing programs
Supervise day-to-day tasks
Key Requirements
Outstanding leadership and customer service skills 
Organized
Prior management experience
Ability to multi-task
District Leader
The District Leader is highly motivated to build a team of top performers by training and developing a strong retail operations team; providing clear, consistent direction, and recognizing individual and team contributions. He/she oversees recruiting, training, management, budget compliance, and overall operations of Royal Farms Stores to ensure excellent customer service, high quality foods, people development, food safety, store cleanliness, and maximum profitability.
General Duties
Build effective teams
Ensure operational excellence
Drive standards and execution
Coaching
P&L oversight and accountability
Key Requirements
Proven success as a Store Leader
Accountable to self and others
Organized
Leadership
Commitment to Royal Farms mission
Donations to local Food Banks during COVID-19
Johns Hopkins Children's Center
Check out the work we are doing with the Johns Hopkins Children's Center.